About Cast for Cash
Berkley® is rewarding anglers for using Berkley baits through the Cast for Cash bait contingency program. Anglers can become members of Cast for Cash and earn prizes for their performance in over 500 participating tournaments. After purchasing a membership, anglers receive an exclusive Berkley Pro Pack with free hard and soft baits! Anglers will also receive a 2019 Cast for Cash membership hat and a 2019 Cast for Cash sticker to be displayed on their boat.
At each sanctioned tournament, the top two (2) finishers within the Cast for Cash bait contingency program are rewarded with cash prizes! Anglers can win between $100 and $2,000 per tournament based on their performance, and there are no limits as to how many times an angler can win.
Be sure to purchase your membership soon!
There are a limited number of 2019 Cast for Cash memberships available!
2019 Berkley Pro Pack: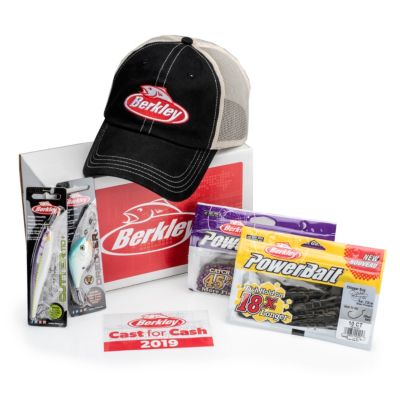 1 bag of PowerBait® MaxScent® The General 5" in Green Pumpkin Party
1 bag of PowerBait Chigger Bug 3" in Green Pumpkin
Cutter 110+ in Purple Glimmer
Dredger 14.5 in Old Blue
2019 Cast for Cash Hat
2019 Cast for Cash Sticker