DEVELOPED BY OUR EXPERT TEAM OF FISH SCIENTISTS, BERKLEY GULP! HARNESSES THE POWER OF SMELL TO HELP YOU CATCH MORE FISH. WE INFUSE BERKLEY'S PROPRIETARY GULP! SCENT INTO THE VERY CORE OF EVERY BAIT.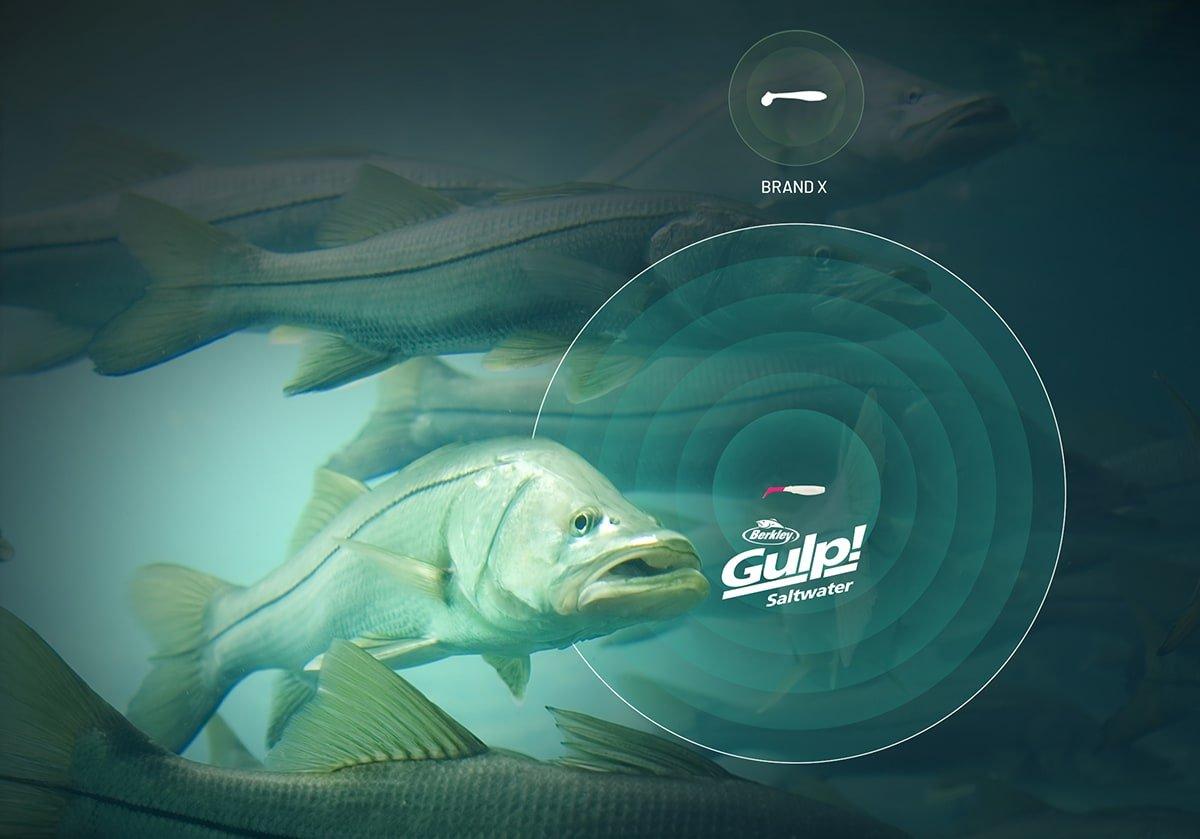 That inside-out approach creates a bait with 400 times more scent dispersion—and a bigger strike zone—than our competitors. Gulp! performs just like live bait, but in a foolproof soft bait package that's easy to transport, use, and store. Cast after cast, get more bites and set more hooks with a bait that's scientifically proven and field-tested to fill your freezer.
TRIGGER MORE STRIKES WITH GULP!-SCENTED BAIT THAT'S ENGINEERED SPECIFICALLY FOR YOUR FAVORITE SPECIES.
Our scientists studied every inshore species and developed unique baits for each fish. Be it shrimp or sand crab, minnow or mullet, our Gulp! lineup features hundreds of shapes, sizes, and colors. Find the perfect saltwater bait for whatever fish you're hooking.
Find the perfect saltwater bait for whatever fish you're hooking with the The Gulp! Scientific Method: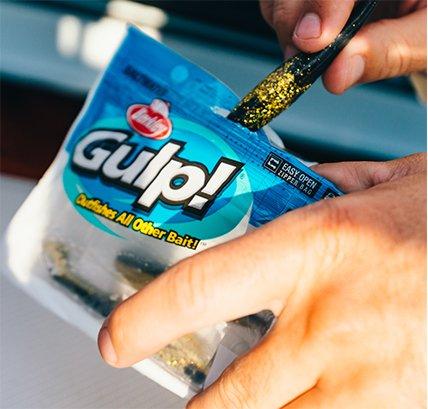 Open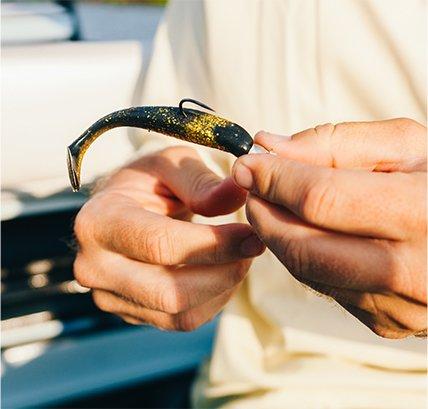 Rig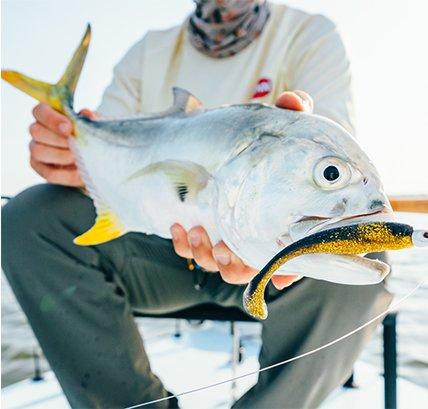 Catch
Explore the full line of Berkley Gulp! Softbaits

including the New 4" Grub
More on Gulp! From the Berkley Blog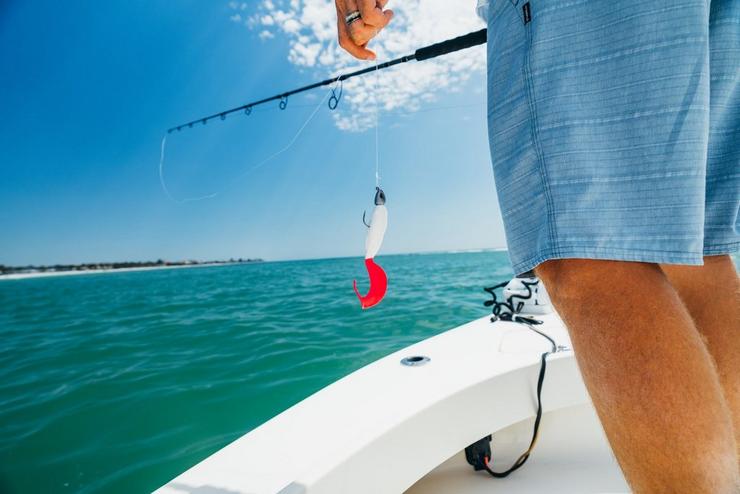 Increase Your Inshore IQ: Inshore Fishing Tips for Avid Anglers
Knowing where to?start your search for inshore fish?is half the battle of catching them.?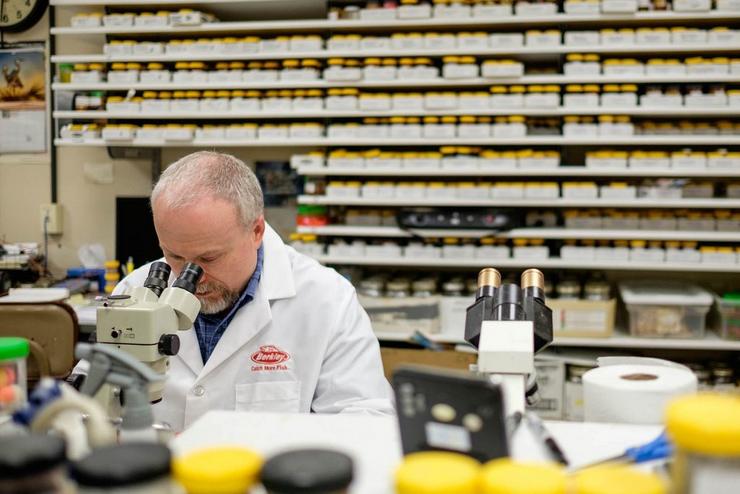 What is Gulp!? Olfactory Overload and the Science of Gulp!
Deeply rooted in science,?Berkley Gulp!?attracts fish on a molecular level?helping you?catch more fish.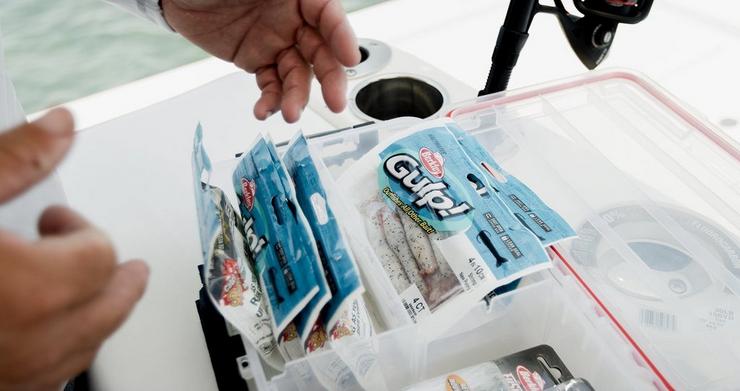 Berkley Gulp! The Science of Shape
Berkley has baked the Gulp! Scent technology into a dizzying array shapes and sizes. Picking the right one is critical to your success.
Visit your local Gulp! dealer