Berkley Pair Inducted to Freshwater Fishing Hall of Fame
Mike Gofron and Mark Martin cap illustrious angling career with honor
Mike Gofron and Mark Martin have enjoyed illustrious careers as professional walleye anglers. The Berkley pros compete at the highest level and have been recognized for their achievements by being inducted into the 2014 Freshwater Fishing Hall of Fame.
Gofron and Martin do more than just catch fish. Gofron has completed a book about fishing for walleye, published countless articles, earned 37 top 10 finishes and spends his time teaching others to be successful on the water. Gofron currently fishes the AIM fishing tournament trail.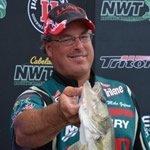 "This award means much more than any other achievement," said Gofron. "It is so rewarding to be recognized by the committee. There are many others that have come before me and I am honored to join them. It is my goal to continue to promote our great sport whether it is through my tournament activity or working with the media."
Martin has done it all in the walleye world. He has accumulated over $400,000 in career tournament winnings, over 30 years of writing and successfully runs the Mark Martin Fishing Vacation School. With the school program, Mark teaches anglers the art of open-water angling as well as ice-fishing techniques.
Each angler has built a solid career based upon angling, but understand the value of meaningful relationships.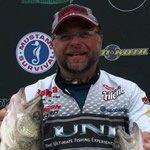 "Without our sponsors Mike and myself wouldn't have been able to enjoy such successful careers," said Martin. "Berkley has been a huge player in my induction into the Hall of Fame. Without great sponsors many careers wouldn't be where they are now, and I'm sure Mike would say the same thing. Berkley's continued partnership means the world to me."