Gofron Inducted Into Freshwater Fishing Hall of Fame
Legendary walleye angler honored at NWT Tournament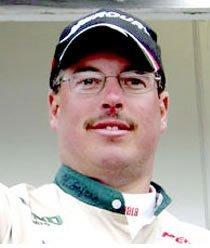 In the competitive walleye world, no name resonates louder than Mike Gofron. The legendary angler from Illinois was recognized for his many years as a professional by being inducted into the Freshwater Fishing Hall of Fame this past weekend at the Cabela's National Walleye Tournament in Green Bay, Wisconsin.
As a veteran of the walleye professional circuit since 1989, Gofron is the epitome of the professional walleye tournament angler. The Berkley pro has earned 37 top 10 finishes, the most of any PWT angler. Gofron averages a 10th place finish at the Championship, is currently 2nd in overall tournament earnings, and places in the money 60 percent of the time.
He also penned a book, titled "My Story," about his beginnings as a fisherman. Within the book, Gofron shares fishing strategies, techniques and tips on becoming a successful angler.
"This is a great honor to be recognized," said Gofron. "My career has been lined with trophies and awards, but in the end I really want to influence the next generation of anglers. My family plays a big time role in my success. Without their unwavering support none of this would have been possible. This is by far one of my greatest accomplishments. I truly appreciate the Freshwater Fishing Hall of Fame for the nomination and recognition."
For the future, Gofron looks to expand his resume while maintaining a successful presence on the competitive walleye circuits.