INTRODUCING THE BERKLEY SCENTED FLICKER SHAD®
Adding water soluble scent dispersion from Gulp! to the proven action of Flicker can be the extra attraction needed for stubborn walleyes.
This new lineup of Flicker Shad hard baits contains a patent-pending strip of Scent Pockets that hold and disperse Berkley Gulp! scent. The specially designed Gulp! Gel slowly releases scent underwater providing fish with a scent trail that is easy to find and follow. This new innovation from Berkley Labs combines the top-notch actions and components of our proven hard baits with proprietary scent technology to help anglers trigger and catch more fish.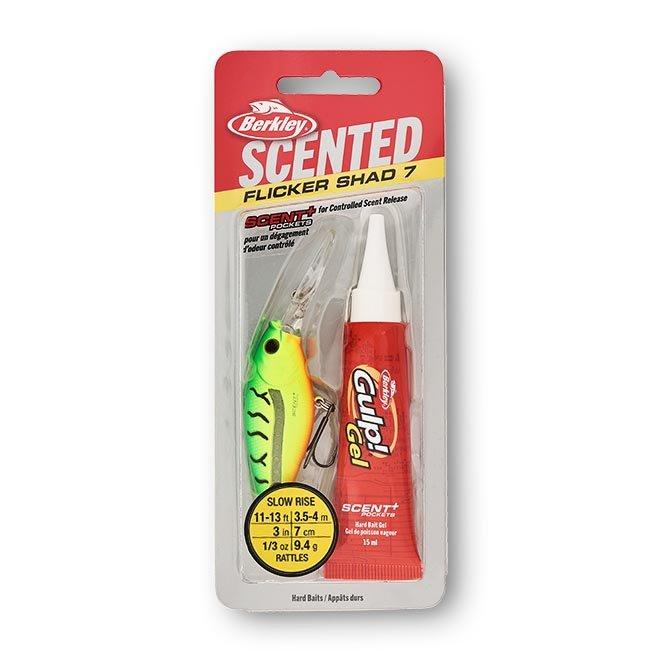 Scented Flicker Shad®
The proven Berkley Flicker Shad Hard Bait with the added attraction of a 15 ml tube Gulp!® Hard Bait Gel attractant that disperses into the water, trailing the bait and stimulating fish to strike.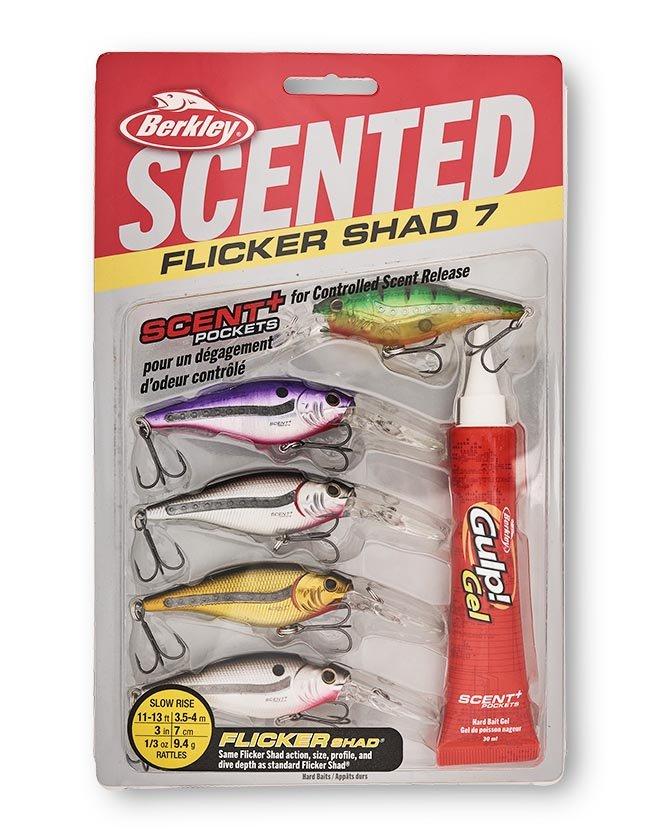 Scented Flicker Shad® baitfish pack
Five bait multi-pack of the the innovative Scented Flicker Shad® in the top baitfish colorations, includes a 30 ml tube of Gulp!® Hard Bait Gel.
GULP® HARD BAIT GEL
Uniquely formulated to add scent dispersion to Berkley Hard Baits equipped with Scent+ Pocket technology Attractant disperses into the water trailing the bait stimulating fish to strike