Six Tools for Kayak Fishing
Space, the final frontier. For anglers rigging a fishing kayak, the greatest challenge is finding space. Some items can be left at home, but other tools are essential to fishing and kayaking. When choosing pliers, cutters, fish grip, shears, knife and multi-tool, consider how you will use and store the tool. Follow these guidelines for picking tools to get the job done.
PLIERS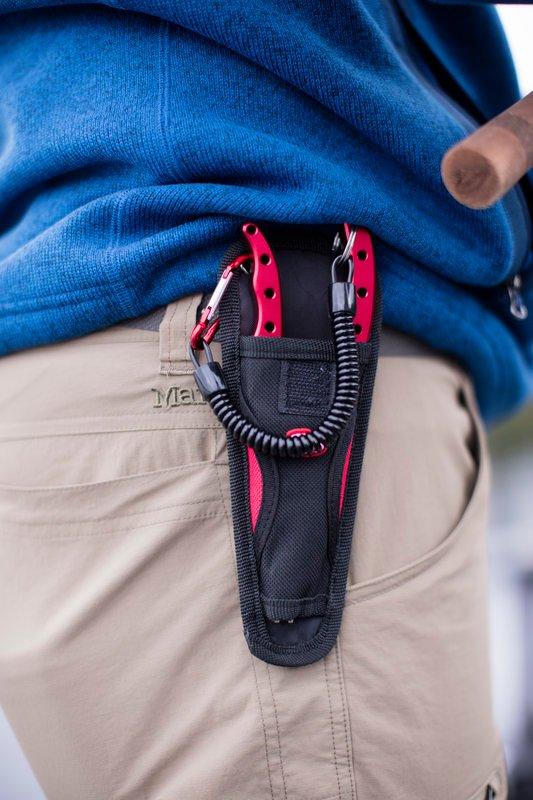 A good pair of pliers does more than remove a hook. The best tools combine multiple functions in one tool. Berkley's XCD pliers combine a tight grip with line cutters, with a crimping tool and slots for tuning lures. The narrow, carbide steel jaws will go where no hand should go, deep into the mouth of a fish to remove a hook. For heavy work, Berkley's Aluminum Pliers are beefed up for big fish. Aluminum construction makes the pliers inherently corrosion resistant. The steel jaws and cutters can be replaced, to further extend lifep in a kayak. A crimping tool comes in handy for making rigs and leaders. In a pinch, the crimpers will replace wire connectors on electronics. The XCD and Aluminum Pliers include a sheath and lanyard. Hang the sheath on the gear crate to keep the pliers in reach.
CUTTERS
Specialty fishing requires special cutters. All-around line cutters on a pair of pliers will dull quickly cutting wire or heavy monofilament. To meet the challenge of braid, wire and heavy leader, kayak anglers will want to use purpose-made snippers. For braided line, nothing beats a pair of XCD Superline Cutters. To ensure tight, clean cuts on braid, it's best to have a dedicated pair of cutters. XCD Superline Cutters have a serrated blade to slice braided line like butter. Toothy fish require wire leader, which requires wire cutters. XCD Wire Cutters use heavy-duty blades for clipping heavy wire. A compact handle and short jaws provide maximum pressure to the cut. The Wire Cutters will also cut light-wire hooks in an emergency. Anglers tying knots in light line with little lures require a pair of cutters capable of snipping the tag end close to the knot. XCD Side Cutters have short jaws to get into tight places without cutting the mainline. Sharp blades make a clean cut, also great for tying low-profile knots when joining two pieces of line.
FISH GRIP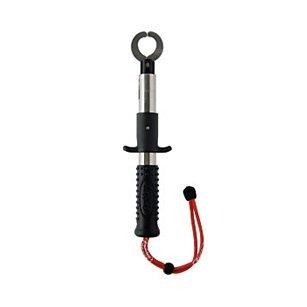 When fishing in a kayak, controlling your catch can be chaos. Once you've landed the fish, use a fish grip to keep it in the boat. Berkley's Lip Grip uses a spring-loaded handle and positive tension jaws to hold the fish without injuring it. Use the lip gripper to secure the jaw, then lift the fish horizontally while supporting its belly. After taking a photo and measurement, lower the fish into the water with the gripper. Use the tether to dangle the fish in the water while water passes over its gills until the fish kicks and swims on its own.
SHEARS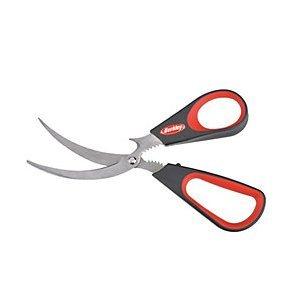 The most important tool in any angler's box is a good pair of scissors. Berkley's Bait Shears do more than cut bait. The curved blades work to cut fishing line and rope. There's even a bottle opener and a toothed gripper. Stainless steel blades are corrosion proof and over-sized handles provide extra power for heavy cutting. Scissors are safer to use and store than an open-bladed knife and offer more cutting power.
KNIFE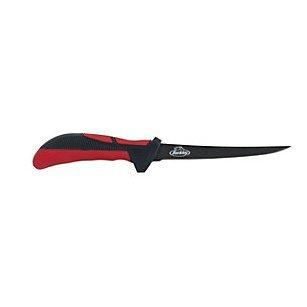 For cutting big, thick chunks of bait, a short-bladed knife, like Berkley's 4-inch XCD Fillet Knife, will take on heavy cuts without getting in the way. The short blade, soft, ergonomic handle and full-tang make precision cuts with more power. To avoid accidents, always store the knife in the XCD's locking sheath.
MULTI TOOL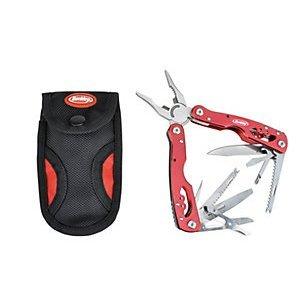 Out on the water, a million things can go wrong. Luckily, a multi-tool can fix most of them. Berkley Fishing's Multi-tool packs a dozen tools in a corrosion-proof, stainless-steel package. Tighten a loose screw, sharpen hooks or open a can with this handy tool. Best of all, if your scissors, knife, pliers or cutters go overboard, the Multi-tool is a great backup.
By combining multiple functions in one tool, Berkley's innovative gadgets save space in the kayak and reduce confusion when a big fish is on the line. Rig the kayak with clips, tethers and holders strategically placed to keep tools in easy reach. Then, store the tool in its designated spot, so you can grab it without looking. Save space and make sure you're prepared for any situation on the water by outfitting your kayak with Berkley tools.
Learn More About the Kayak Fishing Tournament Scene.