Berkley Conservation Institute Announces 2014 Conservation Award Rules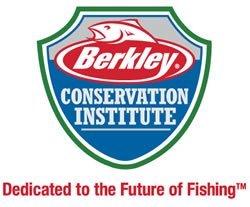 The Berkley Conservation Institute (BCI) announces today the continued partnership with the Bass Anglers Sportsman's Society (B.A.S.S.) and its nationwide and international network of B.A.S.S. Nation fishing clubs. Both the BCI and B.A.S.S. have a long standing commitment to conservation and the future of fishing. The partnership is an annual program to recognize and reward those B.A.S.S. Nation clubs that demonstrated the most impactful programs with two categories, conservation and recruitment/retention of anglers.
BCI awards to the club with the top conservation program $2,000. The recruitment/retention award is $1500 in Berkley products. The deadline for submissions of project documents for judging is November 30, 2014. Representatives from BCI and B.A.S.S. Conservation will judge the submissions and determine the winners.
"These awards have become a tradition with the BCI, B.A.S.S. and the B.A.S.S. Nation," said Martin. "The competition is stronger every year as these clubs and their remarkable volunteers devote an enormous amount of time, energy and their own money to support the future of fishing. To say we are proud of this partnership is quite the understatement."
Awards for the 2014 winners will be announced by Jim Martin, BCI Conservation Director, at the 2015 Bassmaster Classic in South Carolina.
"We at B.A.S.S. have been committed to conservation since inception," Said Gene Gilliland, B.A.S.S. Conservation Director. "Our partnership with BCI strengthens that message and our network of B.A.S.S. Nation members give tirelessly to the sport. B.A.S.S. Nation clubs wanting to obtain the rules for the 2014 BCI Awards competition can contact me at [email protected]."