Fisheries Leaders Join BCI Advisory Team
Berkley Conservation Institute
Mr. Ken Haddad and Dr. Ian Cowx have joined the Berkley Conservation Institute's (BCI) Conservation Leaders Advisory Team (CLAT). These highly respected fishery scientists join Dr. Bill Taylor of Michigan State University and Noreen Clough of BASS as advisors on strategy and emerging conservation issues. They work closely with Jim Martin, conservation director for the BCI and with John Doerr, CEO of Pure Fishing.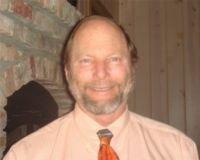 Mr. Haddad currently works as a marine advisor for American Sportfishing Assn., a sportfishing trade association. He is the former Executive Director of the Florida Fish and Wildlife Conservation Commission (FWC), one of the top fish and wildlife management agencies in America. Mr. Haddad is also a board member of the Wildlife Foundation of Florida, Florida Ocean Alliance and many other conservation non-profit organizations. Mr. Haddad has a B.S. in Biology from Presbyterian College in South Carolina and a M.S. in Marine Science from the College of Marine Science, University of South Florida.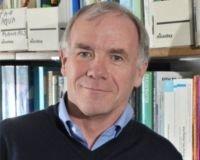 Professor Cowx is Director of the Hull International Fisheries Institute at the University of Hull, in the United Kingdom. Professor Cowx has worked on contemporary freshwater fisheries issues with agencies such as the United Nations Food and Agriculture Organization and the World Bank. He has published more than 150 peer reviewed scientific papers, edited 14 books on fisheries issues and has successfully supervised more than 30 PhD students. Dr. Cowx gained his PhD from University of Exeter.
"I am so proud to welcome Ken and Ian to our team of advisors." said Martin. "Pure Fishing is dedicated to the future of fishing and sound science is always the basis of progressive fish management policy. Both Ken and Ian are world class fishery scientists, articulate spokesmen and passionate anglers as well."
The CLAT meets with Pure Fishing leadership twice each year to discuss fishery policy and conservation. This advice helps BCI develop its conservation agenda each year and also suggests policy initiatives to "move the needle" for better fishing in the future on a worldwide basis.