Conservation Implementation Partnerships
Outdoor Media Contacts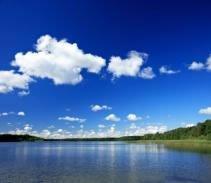 We work regularly with outdoor media contacts from ESPN/BASS, TRCP and other conservation partners to inform individual freelance writers about important conservation issues. Our membership in the TRCP is also a way to add our voice to the sportsmen's community voice on conservation issues. In 2007, BCI was recognized as a Hero of Conservation by Field and Stream magazine. This was one of three Heroes program recognized in 2007 in the business category. In 2009, our conservation director worked on several TV documentaries on key conservation issues and worked with many outdoor media partners to show conservation success stories such as the recovery of Columbia River White Sturgeon, as an example. In 2011, our conservation director was one of those advocates highlighted by the television show, Nature, in its coverage of the salmon recovery battle.
Conservation Advocacy
We partner with organizations such as the American Sportfishing Assn., the Theodore Roosevelt Conservation Partnership and the National Fisheries Network (FishNet) to advance conservation policy advocacy. We work with partners at the state, region and national levels to affect funding and policy on sustainable natural resource management. In 2012 we will continue to post breaking news on conservation at our website.
BCI continues to partner with regional and local conservation organizations and projects. An example is the Fish Smart project of the American Sportfishing Association (ASA) and the University of Maryland. This project is designed to develop gear that advances survival of sport released fish in catch and release fisheries and to improve communications with anglers to adopt these new gear approaches. BCI continues to support the Berkley Award for Conservation, given annually to the BASS Federation Nation chapter or state organization outstanding conservation project each year.
BCI's conservation director is the former chairman of the board of TRCP. He also serves on the Freshwater and Saltwater Government Affairs committees of ASA. He serves as a science and policy advisor to the Northwest Sportfishing Industry Association and to the Northwest Guides and Anglers Assn. He also serves on the board of the Center for Coastal Conservation.