At Berkley®, we're committed to scientifically figuring out how to help anglers catch more fish. But in times like these, it may be less about how you should fish, and more about why. Fishing is a way to get away from it all. (And yes, there is plenty to get away from.) To let go. To relax and enjoy some quality time on the water.
So grab your rod, a handful of your favorite lures, and let the simple sport of fishing help get you through this.
If you can't safely get out on the water right now, here are some great articles and videos that will get you just a little bit closer to it.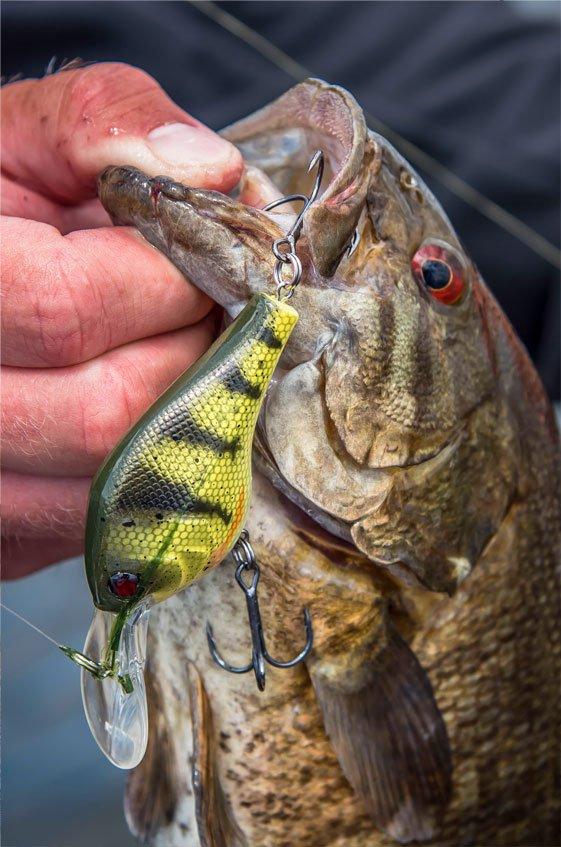 The Science of Spring Fishing
Spring is here; it's time to catch some fish. Let the science of Berkely make this your best season yet. Learn everything there is to know about the spawn, check out our five must-have baits for spring, and stock up on all the gear you need to get more bites than ever.
Explore More
Kayak
Sometimes all you need is to get outside and fish. These three friends know how important it is to make time to get together with your friends and spend some time on the river. Watch how Berkley helps them make the most of their kayak fishing excursions.
Explore More
Walleye
Take your fishing to the next level. Watch how pro-angler Korey Sprengel went from fishing enthusiast to champion, chasing Walleye all along the way.
Explore More
Any angler would rather be on the water than in their house, but in these challenging times, it's just not possible for some of us. If you can't get outside, we are inviting you to participate in
the Berkley®

#FishThroughIt #FishThroughItChallenge

14-Day Challenge
instead. Hone your skills, dig through your gear, highlight your best catches, and let's all share in the joy of fishing until we can get back on the water together.
STARTING MARCH 30th we'll be posting a new daily challenge on our Instagram and Facebook feeds. For each challenge you complete, you'll be entered for a chance to win your very own personalized Berkley bait box, full of everything you'll need to catch more fish when you're back on the water. Be sure to give us a follow and check often for new challenges and announcements. Tight lines, everyone!
Rules and Stipulations: Challenge Rules
Each challenge runs from the time of the post until 11:59pm EST the same day. Winners will be chosen and notified by April 15th, 2020 at the latest.
The official time will be monitored by Berkley staff using a computer in Alberta, Canada. Entries submitted after the cutoff time are ineligible, null, and void. Berkley is not responsible for any entries that are not received for any reason by the close of the challenge.
To submit an entry on Instagram, share a photo or video on your own feed with @berkleyfishing, #fishthroughit, and #fishthroughitchallenge in the body of your post. For bonus entries, tag three friends in your comment. Tagging is not required to enter or win.
To submit an entry on Facebook, comment on the contest post with your photo or video entry. For bonus entries, tag three friends in your comment. Tagging is not required to enter or win.
The winner will be chosen at random, so long as the participant satisfies the contest eligibility requirements and complies with these challenge rules. Berkley will have sole discretion to determine the challenge winner.
To be eligible to participate in the challenge, a participant must be at least 18 years old and reside in the United States. Berkley employees and directors are not eligible to win.
Participants are prohibited from submitting any content that is offensive, vulgar, defamatory, violates the intellectual property rights, rights of privacy or publicity, or any other rights of any third party, or violates any law. Berkley has sole discretion to determine whether any post violates these challenge rules and may immediately remove or report any such post and disqualify the participant who posted it.
As an irrevocable condition of entering this challenge, you are conclusively deemed to have agreed to be bound by these challenge rules.
If the participant whose post is chosen at random does not satisfy the contest eligibility requirements and comply with these challenge rules, a new participant will be chosen at random.
Berkley will send a direct message to the winning participants to discuss their prize and arrange delivery of said prize. If that participant does not respond within 48 hours after Berkley contacts the participant, that participant forfeits the prize, and the prize will be offered to a new random participant.
The winning participant will receive a personalized Berkley bait pack. The contents of this pack are not guaranteed, but may include any combination of soft baits, hard baits, or line based on the participant's response to a list of questions from a member of Berkley staff. The prize can't be transferred or redeemed for cash or other products. The winning participant is solely responsible for any taxes or fees related to the prize.
Neither Berkley nor its officers, directors, employees, agents, successors, or assigns will be liable for any warranty, costs, damage, injury, or other claims incurred as a result of the use of the prize or participation in the challenge.
By participating in the contest, you agree to release, indemnify, and hold harmless Facebook and Instagram from and against any claims, known or unknown, in connection with this contest.
You acknowledge and agree that this contest is in no way sponsored, endorsed or administered by, or associated with, Facebook or Instagram.
All text, photos, drawings, and other challenge "Materials" submitted by you shall become the sole and exclusive property of Berkley, and Berkley shall have no obligation to preserve, return, or otherwise make available to you or others any Materials. Berkley may use, reproduce, and distribute Materials in any and all media, whether now known or hereinafter created — throughout the world and for any purpose — without compensation to you of any kind. By submitting Materials, you represent and warrant that the Materials do not infringe the intellectual property rights, rights of privacy or publicity, or any other rights of any third party, and you have the right to transfer the Materials to Berkley
You acknowledge and agree that Materials you submit will be available for viewing and commenting on by the public. You acknowledge that comments you disagree with or are unhappy about may become associated with Materials you submit. By submitting Materials, you waive any privacy expectations that you may have with respect to the Materials.
You agree to hold Berkley and its officers, directors, employees, agents, successors, and assigns harmless from and against—and hereby waive any right to pursue — any claims of any nature arising in connection with Berkley's use of the Materials.
Your participation in the challenge is conclusively deemed to be permission for Berkley to use your name if you win the challenge, to publicize the challenge and otherwise, as determined by Berkley, unless prohibited by law. Berkley may also require the winning participant to execute a publicity release.
This challenge is null and void where prohibited. No purchase or consideration of any kind is necessary to participate.
Berkley reserves the right to change these rules or discontinue the challenge at any time in its sole discretion.