Water Quality and Quantity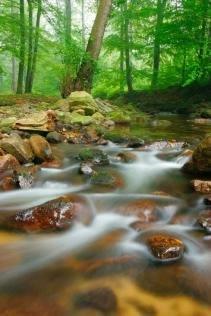 Clean Water-Healthy Streams and Lakes
We will work to ensure wetlands and fishable waters are cleaned up to meet the fishable and swimable standard of the Clean Water Act of 1973. We will continue to advocate for strengthening protections for wetlands and small streams. Decisions by the US Supreme Court have weakened the Clean Water Act, particularly with respect to protecting the wetlands. BCI will work with FishNet and the Theodore Roosevelt Conservation Partnership (TRCP) to support legislative or regulatory fixes to this problem. The degradation of our headwater streams will threaten water quality for healthy communities and fisheries/ wildlife habitat. New evidence shows that major wetland/prairie potholes habitats in the Midwest are rapidly being drained and tiled to provide more agricultural land for planting. This disturbing trend is a result of the loss of Clean Water Act protections and the incentive to plant caused by very high agricultural product prices. The effect of this will be loss of topsoil, downstream cumulative flooding and loss of critical wildlife habitat. BCI will continue to advocate incentives and disincentives to slow and prevent this in Farm Bills of the future.
Energy Development/Gulf Oil Leak
In 2012, the focus will be the passage of the RESTORE act to assure that damage fines under the Natural Resources Damage Act and the Clean Water Act are directed to Gulf restoration and not into the general fund. BCI is part of a large group advocating this direction. We also will work with Coastal Conservation Assn., Theodore Roosevelt Conservation Partnership and others to develop good projects to restore fish habitat in the Gulf for the future production of fisheries. A good example is the use of obsolete oil rigs in the creation of artificial reefs. This Rigs to Reef program is a plus for the Gulf and may qualify for oil spill funds to help.
On the broader energy front, 2012 is a great time to advocate for more sensible siting and development of oil/gas, wind and wave energy while ensuring the sustainability of our marine fisheries resources and while maintaining access to key fishing areas. We will also work to improve the protection of waters and habitat associated with onshore energy development in the Rocky Mountain Front and other areas, particularly in the West. Another growing issue is the siting of renewable energy sites in the West and offshore, as well as the transmission corridors.