NEW DEEP HIT STICK
True balsa-like action with the durability and precision tracking of a premium hard-plastic lure. The Berkley® Deep Hit Stick delivers an aggressive, wide tail action with a deep dive curve perfect for deep, big or more aggressive fish that do not always react to the more finesse minnow baits.
• Integrated FlashDisc™ improves tracking stability.
• Loud dual-rattle system with optimized pitch calls fish in from long distances.
• Thicker, beefier body for larger attention-grabbing profile.
• Equipped with sharp Fusion19™ hooks.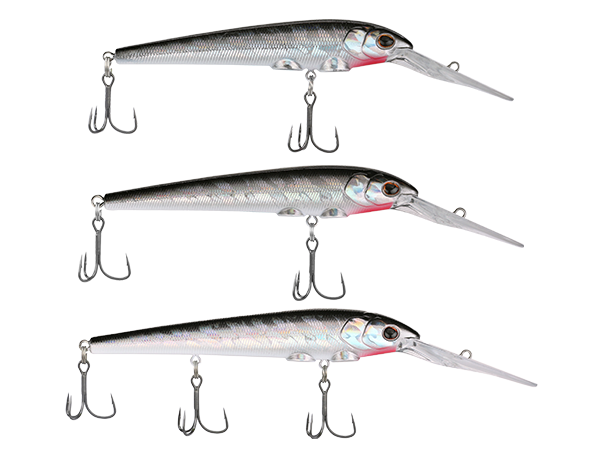 3 NEW DEEP HIT STICK SIZES
9 / 10.5 / 12
THE BERKLEY HIT STICK FAMILY
We packed a lot of science into a little minnow. The Hit Stick family is a multi-species bait that reinvents the fish catching action of balsa in a polycarbonate exterior. This groundbreaking design allows for greater casting distance, better consistency, and a more durable bait that will put more fish in the boat.

Berkley Hit Stick Crankbait: Catch More Fish With This Enticing Lure.
Ever wonder why some baits catch more fish than others? Learn why the Berkley Hit Stick will help you catch more fish, every time you hit the water.
6 HIT STICK SIZES
5 / 7 / 9 / 11 / 13 / 15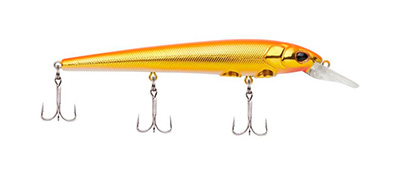 HIT STICK 11
DIVE DEPTH: 3-6 FT

BAIT WEIGHT: 1/3 OZ
LENGTH: 4.5 IN