Staff
Midway through his rookie season on the Bassmaster Elite Series, "Jersey Boy" Adrian Avena has seen his share of ups and downs. Still, he remains confident in a positive outcome and committed to living his dream on the national touring stage.
"This has been a frustrating year so far," says Avena, 25, who qualified for the Elites by winning the 2015 Bassmaster Northern Opens points title. "But I feel good about where I'm sitting in the standings, and of finishing strong in the second half."
Although 2016 marks the Vineland, New Jersey, angler's debut on Bassmaster's premier trail, Avena is no stranger to the tournament trenches. He's a lifelong angler who cut his teeth on Jersey's saltwater scene and became hooked on competitive bass fishing while attending Chestnut Hill College in Philadelphia.
After graduation, he fished the Bassmaster Opens and enjoyed three successful seasons on the FLW Tour, qualifying for a trio of appearances in the prestigious Forrest Wood Cup. For 2016, he decided to focus solely on the Elite Series. "I enjoyed fishing the FLW Tour and respect the organization and its anglers," he says. "But I believe the exposure for me and my sponsors will be greater with B.A.S.S. Ultimately, it was a business decision to make the switch."
Avena hit rough water out of the gate. He finished 88th at Florida's St. Johns River in March. Undaunted, he rose to 20th at Winya Bay, South Carolina, in April and eighth place on Bull Shoals and Norfork lakes. May, however, saw him land in 53rd at the Wheeler Lake event and slide back down the leaderboard to 88th at the Toledo Bend tournament.
"It's been a rollercoaster," he says. "The season started out tough. Then I had two good tournaments, a mediocre showing and a really tough event on Toledo Bend. A few minor decisions that went the wrong way have allowed several of the events to get out of hand."
On Toledo Bend, for example, Avena vowed to play the deep game. "All my research, all the tournament history of the lake at this time of year pointed to a deep bite. But the vast majority of anglers in the top 50 caught them shallow. I tried to make it work in deep water, and it cost me."
FISHING EVOLVED: Skeet's Staying Power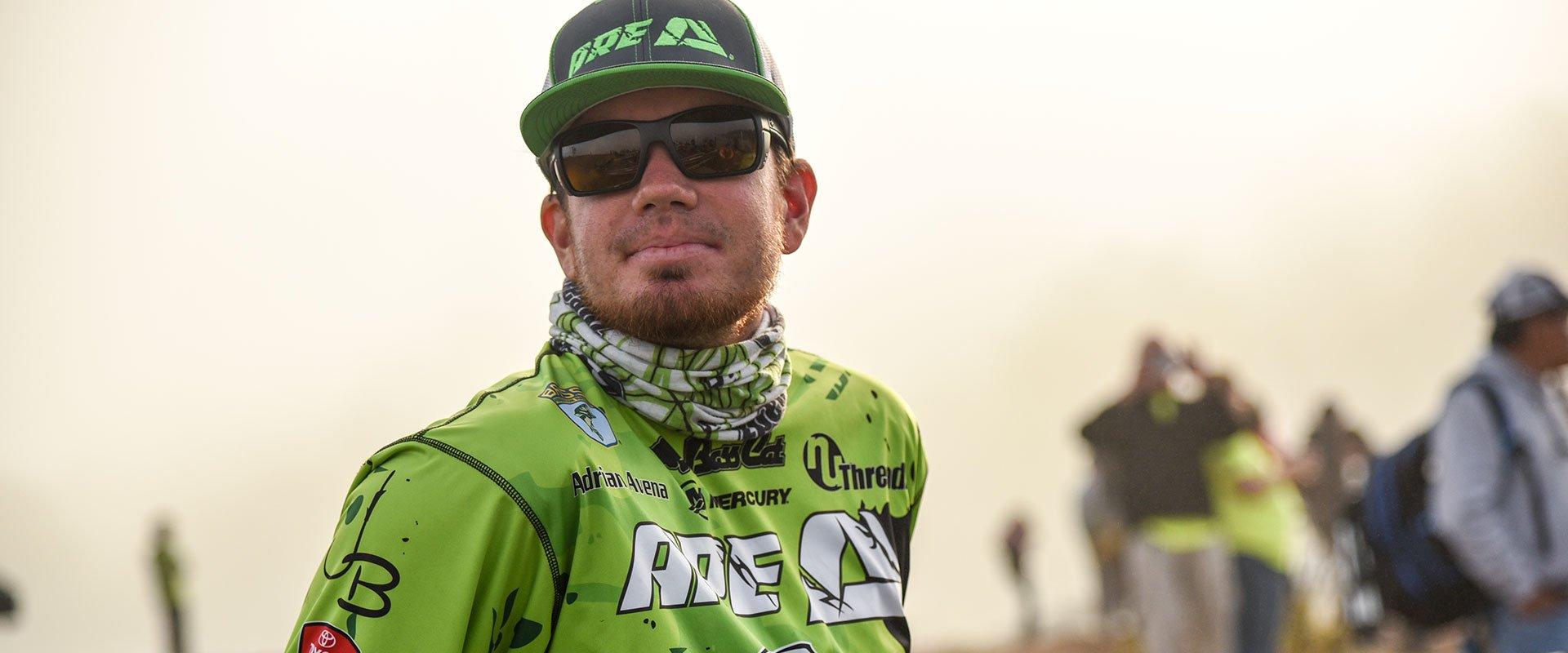 Looking ahead, he's optimistic about a strong finish. Remaining Elite events include lakes Texoma and Cayuga, both in June, the Potomac River in August, Upper Mississippi River in September, and the Angler of the Year Championship on Minnesota's Mille Lacs Lake in September.
"I'm really excited about the second half of the season," he says. "I'm looking forward to fishing the Potomac River, which plays to my strengths on tidal fisheries. And Cayuga Lake, the Mississippi River and Mille Lacs all offer a chance to target smallmouth bass, which is another one of my strong suits. I'm a little worried about Lake Texoma, but after that it should be a lot of fun."
Overall, Avena says the Elite fields have proven every bit as challenging as those on the FLW Tour. "Talent runs very deep, and the competition is fierce," he says. "There are also a couple of things that might seem minor but actually have had a big impact on me so far."
"Talent runs very deep, and the competition is fierce..."
One is the amount of time allowed to practice on a particular fishery prior to a tournament. "The FLW gives you three days, while B.A.S.S. allows two and a half," he says. "Since I'm fishing most of these systems for the first time, losing half a day is a big deal."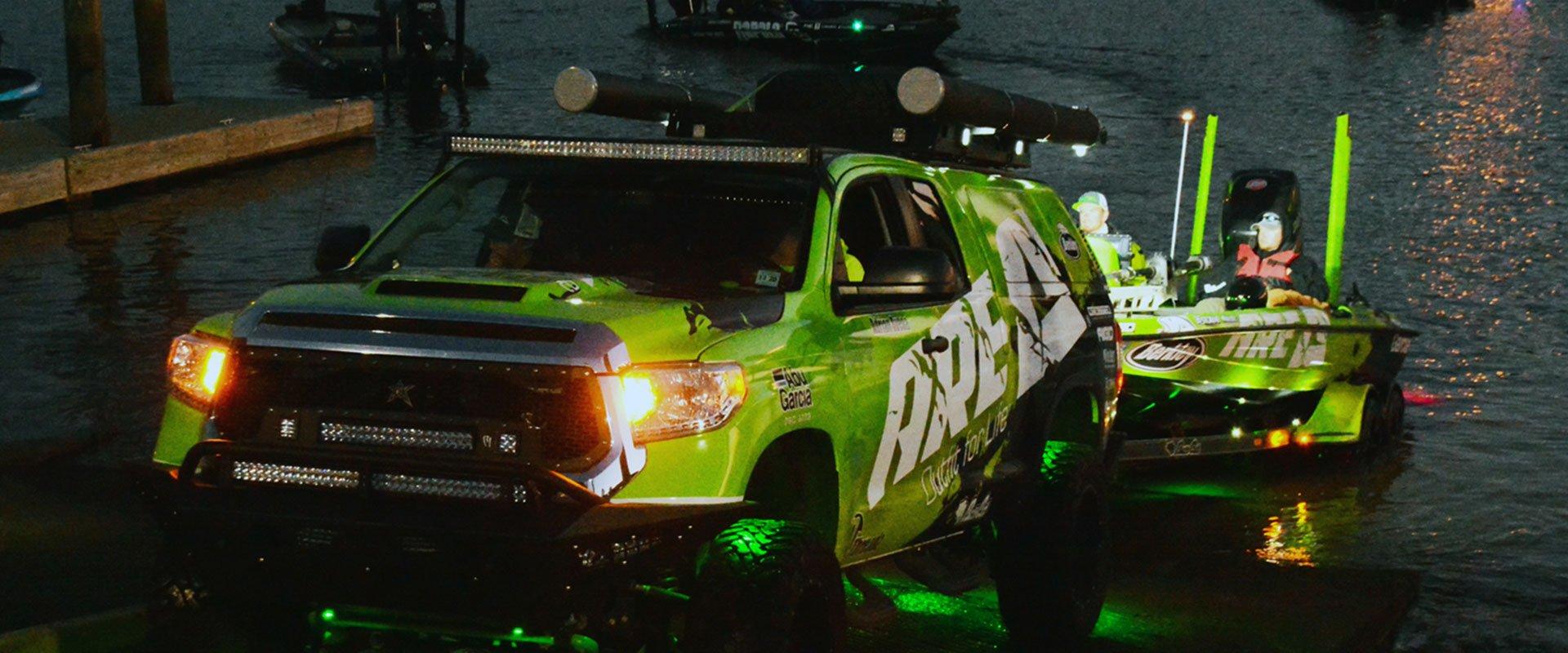 The other mitigating factor is not having a network of allies which whom to share information. "On the FLW Tour, there were guys I could trust to compare notes with," he says, explaining that such real-time reports offer a wealth of information on current conditions and the whims of the bass. "It's the best data you can have," he adds. "I haven't had time to develop a similar network on the Elites, so I'm limited to what I can figure out at each event."
To adjust to these changes, Avena has raised the bar in his pre-tournament prep. "I work as hard as I can to beat everybody in practice," he smiles. "I want to be the first one at the ramp in the morning and the last one pulling out at the end of the day. Maximizing practice time is critical."
TACKLE TIPS: Drop Shotting Made Simple
He also tries to keep the experience in perspective. "Coming off a string of successful FLW seasons, I had high expectations and put a lot of pressure on myself," he admits. "That can work against you if you let it, so I'm trying not to be my own worst enemy."
Currently sitting a respectable 53rd in the points race, Avena is confident he can overcome these challenges and make a strong run down the home stretch. "I told myself before the season started if I could be in contention halfway though I'll be in good position to make the Bassmaster Classic and qualify for the Elites next year," he explains. "I'm right where I need to be to make that happen."