Ice Fishing: Live Bait vs. Soft Bait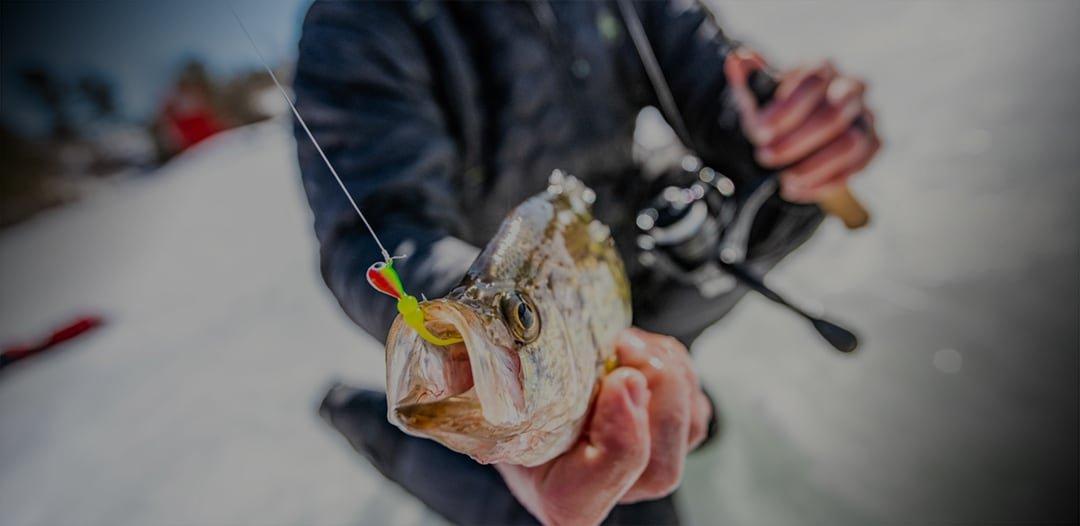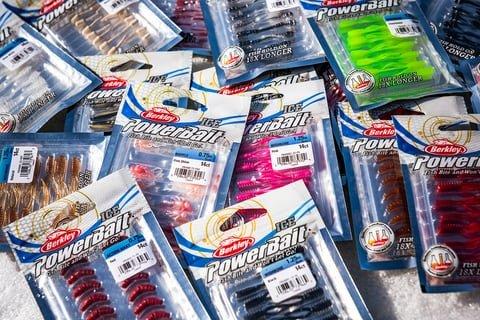 I got thumped once in an ice fishing tournament by a guy who was tipping his ice jigs with a sliver of soft plastic he shaved from a used Berkley® PowerBait® Power Worm®.??
It was the first time I remember soft plastics out-fishing live bait, but it definitely wasn't the last.
Today, Berkley offers an incredible selection of soft baits in its popular Berkely® Gulp!® and Berkley® PowerBait® lines. All provide realistic profiles of common forage species.worms, insects, minnows and larvae...and all are deadly when fished though the ice.
And the baits, whether sold in resealable jars or bags, are easy to store, always available and so good I rarely buy live bait anymore.
Soft baits are ideal for tipping spoons and ice jigs, and they can add a splash of color and scent when fishing live bait as well.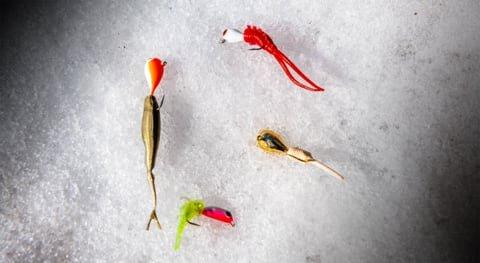 The biggest difference between live bait and soft bait is this: soft baits offer no movement on your own...you trigger strikes by making them come alive.
When tipping spoons with a bait like the Gulp! Ice Minnow head or Powerbait Ice Action Waxies, fish them the same way you would when tipping with a minnow head or full minnow (short jig strokes, hops and pounding the bottom).
When tipping jigs like the new Berkley® Fusion19™ Tungsten Jigs, however, I've found it best to work the baits more aggressively than what's typical with live bait. Aggressive jig strokes and hops are great for drawing fish in. When a fish commits, slow your presentation down to make it easier for them to eat.
Soft bait shapes all respond differently when fished with short hops, twitches or quivers, so pay attention to what fish are responding to best.
Better yet, dedicate a few hours of fishing time to studying various baits through an underwater camera to find the best ways to fish each bait. You'll see first-hand how line choice, jig weight and rigging all impact your offerings.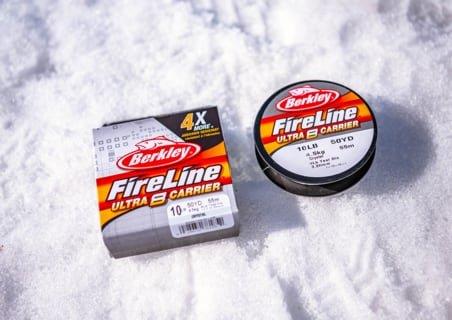 Line choice is critical with soft baits. Low diameter lines, especially light braids like 2-pound Berkley® FireLine® Ultra 8 or 3-pound Berkley® Trilene® 100% Fluorocarbon Ice™, are great choices for targeting panfish like crappie, bluegills and perch because they allow the baits to come alive in the water.?
All ice anglers have their favorite baits. Mine is the PowerBait Ice Mayfly as it darts and glides so well, making it deadly on a variety of panfish species. Other great baits in the PowerBait Ice line include the Snake-Tongue Minnow, Swordtail, Fry, Whipworm and Wishbone.
On the Gulp! side, the Minnow Head, Waxies and Minnow all deserve a place in your ice box and on the end of your line.