Ice Safety: What You Need to Know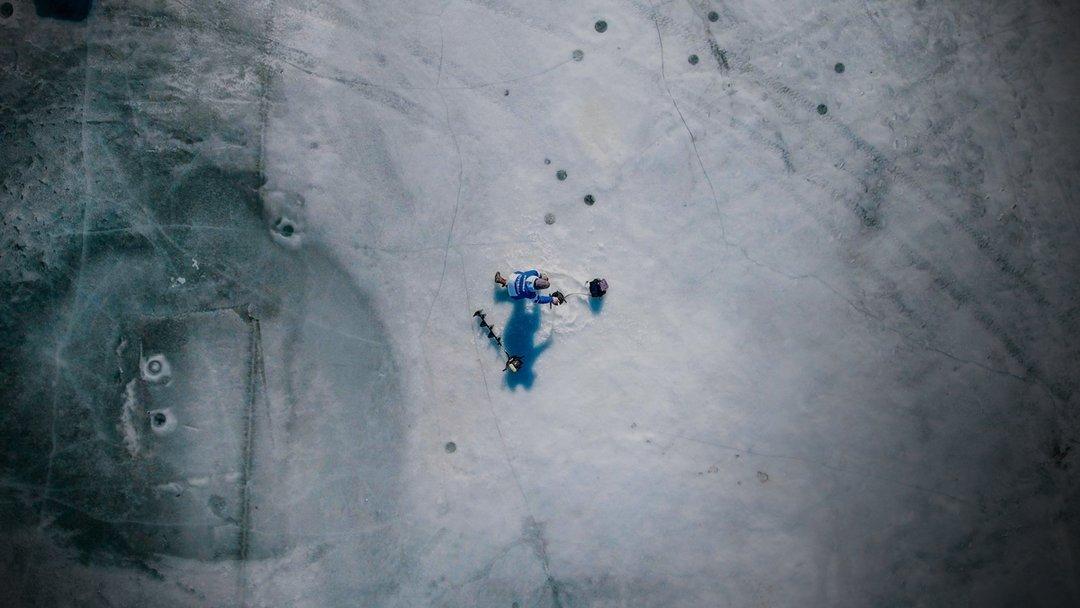 by Steve Pennaz
Four winters ago, I broke through thin ice on purpose while making a video on ice safety.?
Even with the precautions I had in place...wearing a PFD and a set of ice picks, with a rescue team nearby if I couldn't get myself out of the frigid water...the experience was really intense.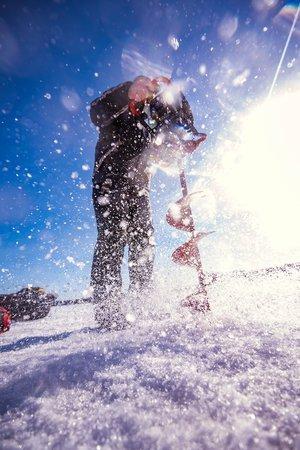 The biggest surprise was finding just how hard it is to get out of the water.?
Ice offers nothing good to grab. And even with a set of well-designed ice picks to offer a grip topside, you still need to kick yourself parallel to the surface to have any chance of getting out.
That's exhausting when you are wearing heavy boots and clothing, and made more difficult as the cold water begins to sap your strength.?
Ice is never 100% safe, but if you know what to look for and make good decisions, odds are you'll fish a lifetime without issues.
Safety starts by making sure there is enough ice. You need 4 inches of clear blue ice to walk out (we'll cover white ice in a moment), 5-7 inches for a snowmobile or smaller ATV, 8-12 inches for a larger UTV or car, 12-15 inches for a big truck, and if you are towing a wheelhouse behind your truck, it's best have at least 16 inches of clear blue ice.
Cloudy or "white" ice should be avoided. It's often less than half as strong as clear blue ice. Also, avoid large cracks or heaves as these areas are always dangerous.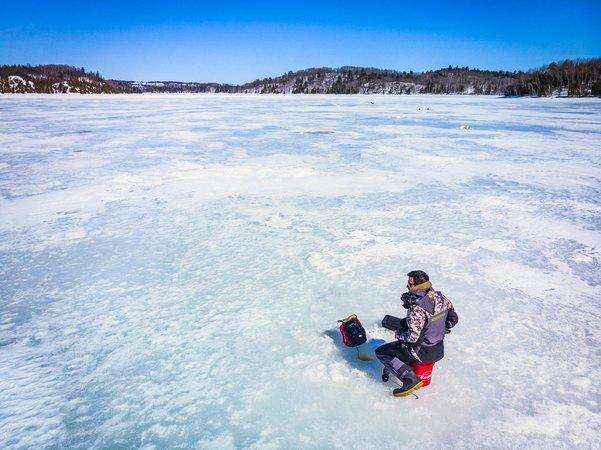 An ice sheet on any water can vary dramatically in thickness, as things like current, springs and even schools of rough fish can affect ice thickness and strength.
Early in the season, shallow, protected bays typically offer the safest ice, while deep, main lake areas are the last to freeze. In the spring, ice melts first close to shore, making getting safely on and off the ice a challenge later in the season.
Self-prep is also important. I now wear a floatation suit or PFD while on the ice, and always carry commercial ice picks on every trip.
Ice cleats are also important when fishing on glare ice. They will help prevent falls...and make drilling holes easier, too.
But the most important thing you can do is simply pay attention to conditions. Stay off questionable ice...no fish is worth risking your life.