Berkley Conservation Institute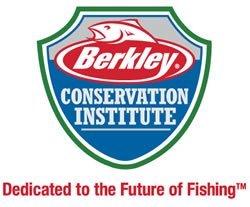 The Berkley Conservation Institute (BCI) is part of Pure Fishing, which is part of Newell Brands. BCI was developed to support conservation and angler recruitment efforts. We cooperate with fishing groups, conservation organizations, customers and other industry partners to protect our fishable waters. We collaborate to enhance populations of important sport fish and to introduce the next generation to the delight of angling….and to teach them to lead the fight for conservation. We are advised by a Conservation Leaders Advisory Team of Ken Haddad, Dr. Ian Cowx, Dr. Bill Taylor and John Doerr. This passion for stewardship has been a foundation of our company for over 70 years.
"You cannot escape the responsibility of tomorrow by evading it today."
Abraham Lincoln
Our Vision
Working with conservation partners to use science, technology and communication to protect and restore fishable waters and fish populations for our children's future. "Dedicated to the Future of Fishing"
Our Initiatives
Climate Change
Water Quality and Quantity
Fisheries Management
The Future of Fishing
Conservation Implementation Partnerships
Recycling