Discover

what's hot

Lake Guntersville NOW
Right Now
Our dedicated team of Berkley scientists have been diligently working with local anglers to understand what's hot on Lake Guntersville RIGHT NOW:
SHOP THE IN-SEASON GEAR THE LOCALS SAY ARE WORKING BEST:
Beautiful sunset at Lake Guntersville, Alabama
At 69,000 acres in size, Guntersville Lake is the largest lake in Alabama and the site of numerous Bassmaster tournaments. With so many pros fishing these waters, the scientists at Berkley have had plenty of data to draw upon to better unstand which colors, shapes, and tecniques work in which seasons. We've worked hard, both in the lab and on the water, to find the ultimate bass-catching formula no matter what time of the year you're fishing. Follow our customized suggestions to increase your catch rate on Guntersville Lake.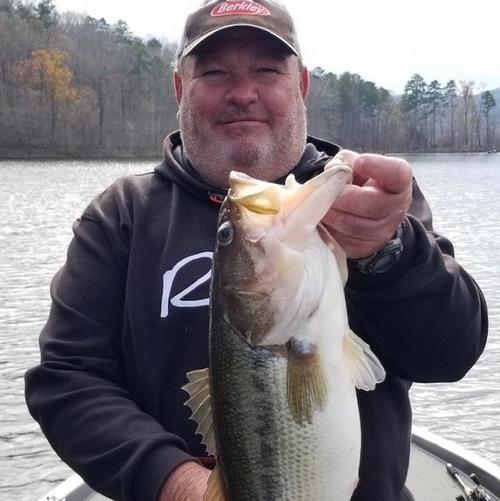 MEET THE LOCAL PRO:
Lonnie Cochran
Guntersville Guide Service
SHOP LAKE GUNTERSVILLE:
Scottsboro Tackle
236 S. Market St.
Scottsboro, AL 35768
SHOP LAKE GUNTERSVILLE:
Guntersville Tackle & Outdoor
3760 AL-69
Guntersville, AL 35976 "
March 2021
Alabama
34.5523° N, 86.1192° W
Bait & Gear Buying Guide: Lake Guntersville
{{ currentMonth.name }} {{ currentBaitType.type }}
{{ currentBaitType.name }}
{{ currentBaitType.description }}